Open Call
Do you make performing arts? Are you based in a Nordic country? Do you want to present your work in the next edition of Gothenburg Dance and Theatre Festival? Now we call all works for Stages!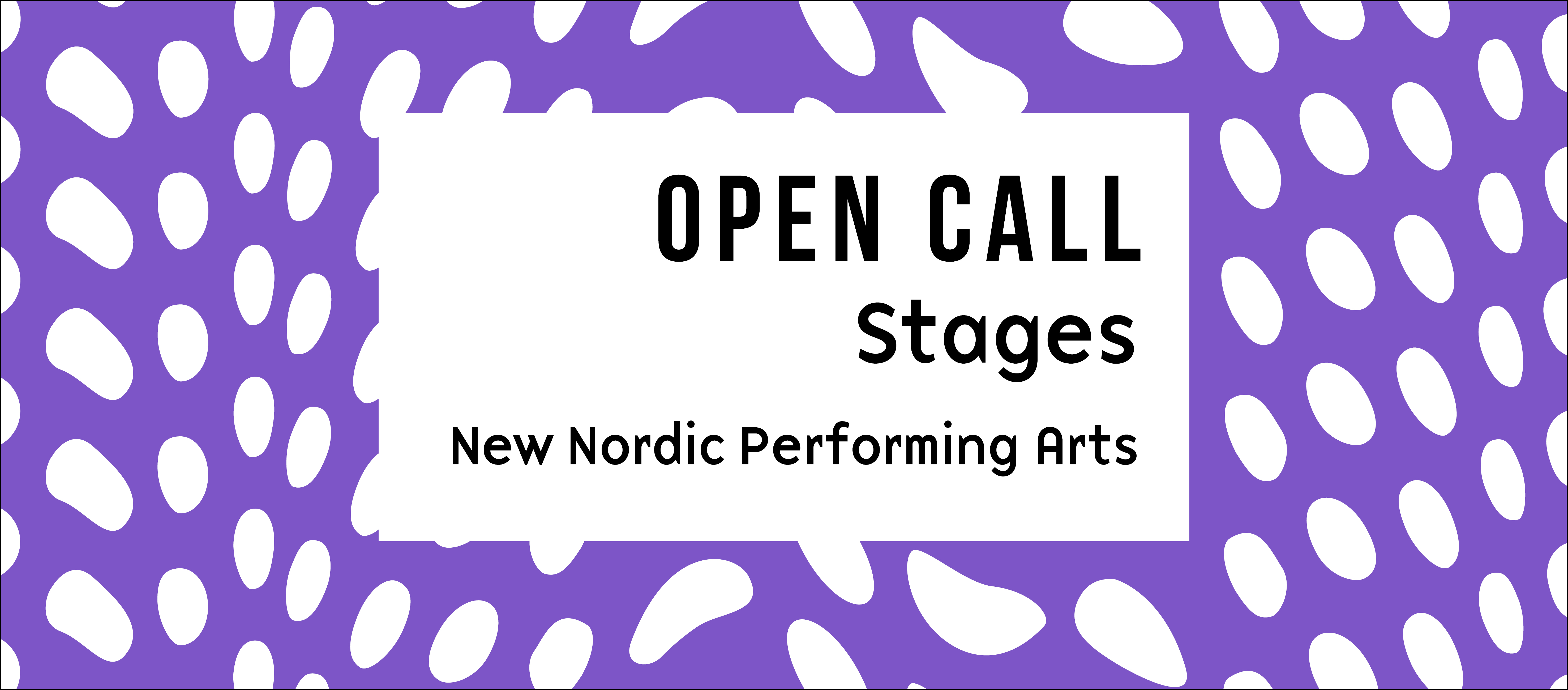 The curatorial team of Stages invite you to be part of this new platform for emerging performing arts that will be part of Gothenburg Dance and Theatre Festival in August 2018. With Stages we want to re-negotiate the politics of curating and ask ourselves: What is good art? What makes a festival? We will try to re-imagine the art of tomorrow and are looking for art makers to join us on this trip!
Applications are now open and will close at midnight October 23th 2017. Apply here.
---
CRITERIA
---
Creators must be based in a Nordic country; i e Sweden, Finland, Denmark, Norway, Iceland or Faroe Islands.
Performances could be new creations or already have premiered.
Every selected work will be performed one time during between 24-26 aug 2018.
Applicants are obliged to be available for performances on the three festival days. They agree to be available for rehearsals, interviews, movie and television recordings and photos free of charge.
Applications should be with works for a small stage or site-specific.
---
Venues and technical basics
The Festival has a few different venues with the maximum stage dimensions 9 m x 12 m.
Applicants are encouraged to mention alternative venues or apply with site- specific work. If selected, the creator needs to have a dialogue with the festival team to find a suiting place in Gothenburg.
The following is a minimum of technique that is guaranteed in every indoor stage:
Sound
Console: 1 Midas Venice 160
PA
2 Lácoustics 8XT powered by 1 Labgruppen LAB2000
1 Yamaha 15" active Sub
Monitors
2 RCF ART310 MKIII
Lights
Console: ETC Smartfade
Fixtures
12 Selecon Acclaim PC 650W
8 American DJ Flatpar Tri 7X
Anything additional should be brought by the presenter on own expense or should be listed as a request in the application, with no guaranteed match.
Preparations and rehearsals must be made on same day as performance.
---
Economy
There is no entrance fee.
The festival will pay for every performance:
-25 000 SEK ex VAT.
-Travels for max 4 people from any Nordic country.
-Hotels for max 4 people in double rooms for max 2 nights in Gothenburg.
-Per diem for max 4 people for max 2 Days.
All ticket incomes belong to the Gothenburg Dance and Theatre Festival.
---