Stages – New Nordic Performing Arts
Stages - a platform for new Nordic performing arts during Gothenburg Dance and Theatre Festival 2018. A festival within the festival presenting a new generation of performing artists. A place for new stories and new bodies on stage.


Gothenburg Dance and Theatre Festival has for many years been programmed by a curator or an artistic leadership with a high profile and decades of experience in the field of dance and theatre. In this project we investigate what will happen if we share some of the power we possess, by inviting a new board of curating minds to find out what's cooking in the Nordic corners of the world today. Stages is a platform for emerging artists, working in all disciplinaries, based in any of the Nordic countries.
Four artists, active on the Nordic performing art sphere, have been selected to curate a programme of five works from an open call. Five works have been selected and will be presented during three days in the next edition of Gothenburg Dance and Theatre Festival:
---
CURATORS OF STAGES
---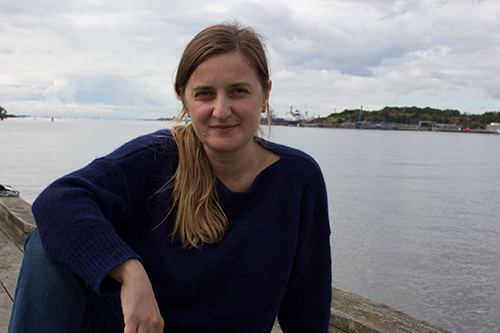 Azra Halilovic (NO)

Storyteller and performer based in Trondheim. Halilovic works with documentary theatre, where she talks directly to the audience. Her work is often autobiographical, telling stories of living as a Muslim woman in Norway. Halilovic's essential works include 1000 Zasto 1000 Zato and Telling the Truth (2010), co-produced by Teaterhuset Avant. She often works in collaboration with other artists, lately with the UK/Croatian artist Vlatka Horvat with the work 15th Extraordinary Congress presented in BIT Teatergarasjen in 2015.
What initiated your interest in Performing Arts?
It started when I was 14 and came to Norway as a refugee. I went to Steiner School and they used drama as a pedagogic method. Where I come from in Bosnia they had a Soviet Union way of teaching – with respect and authority. I didn´t know what theater was by then, but I realized I was using drama in my life already. People were watching and laughing at things I did so I used it naturally. I went to a dance and theater high school, and for a few years now I write and use my own stories. I try to figure out the connection between my stories and others. My experience of being a refugee and different on a personal level, put me in this need to not always be this different person.
Name a Performing Arts work that has had a big impact on you?
It´s hard to remember any special performances when asked, but I come to think about an experience I had with Florentina Holziger and Vincent Riebeek. They were in Trondheim with a piece and I thought it was really bad. The year after they came back with another piece called Shönheitsabend and I really loved it. Their dance took me on a trip from the beginning until the end. I left my body for an hour and a half, it was an out of body experience. It was a classical dramaturgy but I felt it physically. They did not speak but sang and danced. They touched me beyond the regular ways. I also liked that I have so different experiences of their work, one that I hated and one that I loved.
What do you want to experience during your work with Stages?
It is nice to be a part of a group that you can discuss things with. What is an open call? Who can apply? What is our goal? We open doors for other artists out there and I hope to learn a lot myself. This is the first time I am curating in a group of people like this. It gives me something but I also want to leave my mark on it.
What are you looking for in an act applying for Stages?
It is important for them to know what they want to say, an urge to communicate and tell their story. I´m very interested in artists that dare to take a risk, ask questions without requiring answers in their work. I would love if the pieces communicate on a non-intellectual level. It is important that they know what they want but also to question their own story.
---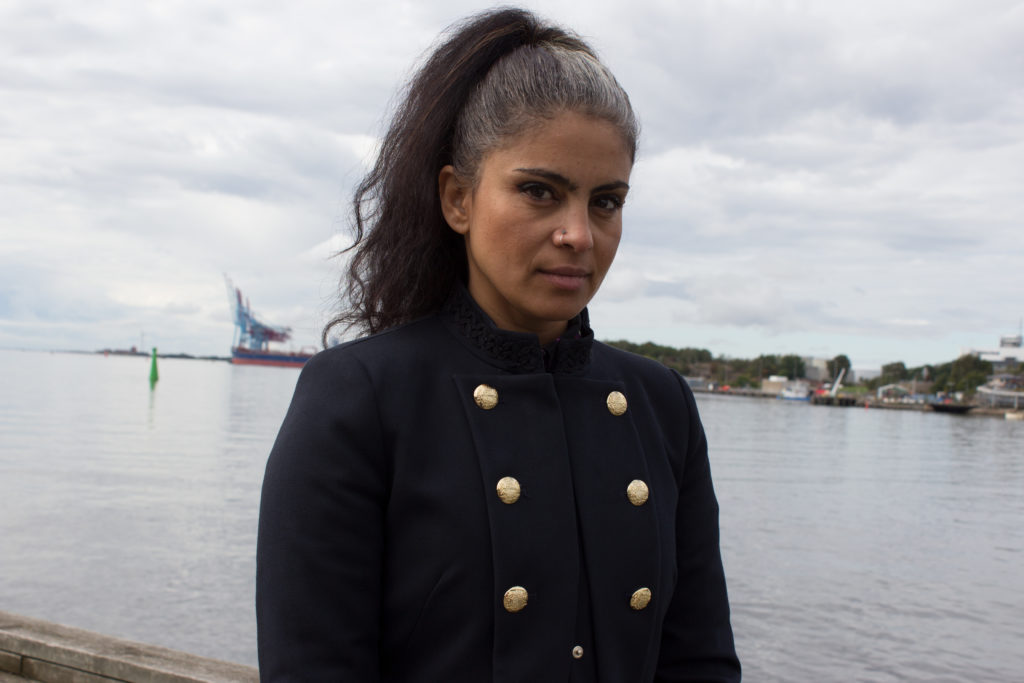 Furat Jari (SE)

Actor and writer based in Gothenburg who works in collaboration with Folkteatern Gävle, Teater Kurage and Angeredsteatern in Gothenburg. Jari is one of the initiators to a new pre-academic acting school, preparing young actors from diverse backgrounds for applied performing art studies. Furat Jari is currently forming a new performing art collective in Gothenburg.
What initiated your interest in Performing Arts?
It was maybe eight or nine years ago. As a child I did dancing, singing and acting but when I grew up I realized I was able to make a change. I could move somebody on a different level and without knowing the person. I have always thought Performing Arts were about entertaining people. Then it became something completely different. It was more about my political opinion, me as a woman, me as a person in this world with other people.
Name a Performing Arts work that has had a big impact on you?
I am an actress but I do hate theater. I hate watching theater since most of the time it is shit. There is no connection and no purpose. But one year ago I saw a play called People respect me now by a company named Lumor at Folkteatern in Gothenburg. It was about violence and bullying. It was simple but at the same time extremely good. I was completely blown away. My heart started beating and my mind thinking. I needed time to process my feelings and speak with other people about it. I think that it is one of the best I have ever seen.
What do you want to experience during your work with Stages?
My first thought when I got approached to participate was something that I have been obsessing about for years now: representation. That was something I have been missing and longing for as a woman, but also as a woman with different roots than the normative Swede. I am not originally from Sweden and I become more and more distant to this place. I think the lack of representation affects me. I feel fooled about the empty talk regarding representation. I want to see results. Rules need to be changed and politicians need to talk about it and act. My first thought working with Stages was that this is for real. It is not just talking. This is at least a start of something, a step forward.
What are you looking for in an act applying for Stages?
I am trying not to think about it too much, before I see the pieces. I want to be as open minded and objective as possible. I hope the pieces give me a feeling or an opinion of what I am looking for. We are here because we are longing for a change and the change is political.
---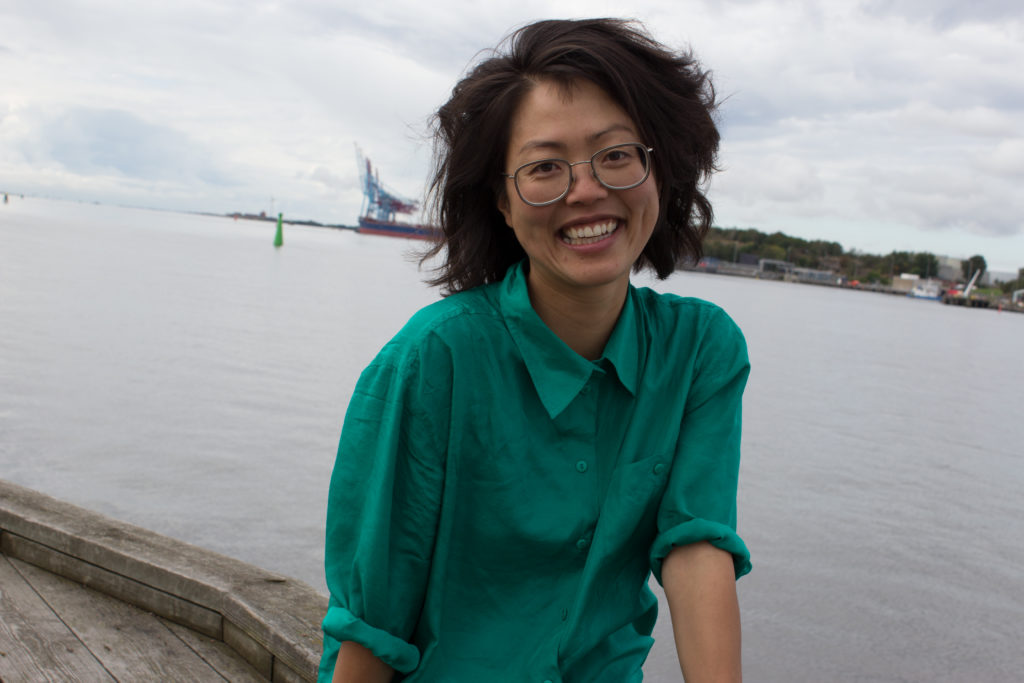 Naja Lee Jensen (DK)

Performer and artist with background in both dance, acting and applied art. Lee Jensen works in-between stage- and fine art and is interested in the relation between body and space. Her works are often site specific and she moves between the black box and the gallery room with her artistic voice. Based in Copenhagen but working in both Denmark and Norway her latest work have been presented in both BIT Teatergarasjen and Black Box in Oslo. In 2014 she curated a festival for site specific work together with Hotel Proforma in Copenhagen.
What initiated your interest in Performing Arts?
I come from a little town in Denmark and performing arts were not very common there. In the beginning of my twenties I started to like it a lot. A friend of mine went to this theater thing and I joined him and got really interested. I became interested in these fictive universes that you could create when you are doing a performance. In the theater group we did a lot of interactive art. We played with the notion of total theater, rearranging houses and giving the audience coats to wear so they resembled the performers. I just liked the game that it felt like we were playing. I liked the fiction.
Name a Performing Arts work that has had a big impact on you?
It is definitely Vegard Vinge and Ida Müller, this German/Norwegian duo I saw about seven years ago. They make extensive pieces both in size and time wise. The one I saw was about 18 hours long. They had built up the whole scenography in cardboard and it was like an imaginary universe. They were playing with the rules of performing arts and they were questioning fine arts by including parts of reality in the fictional contract. It was very interesting.
What do you want to experience during your work with Stages?
I think the discussion is interesting. What is a curator? What is curating? Who are we working for?  I want to learn from the discussions and the experiences from other people. We all live in Nordic countries and there are some things that are similar, but there are also some things that are more present in some places than others. Sometimes it might be a choice between representation, the stories that have not been told, the bodies that have not been showed, and the artistic choices. Or is it? If we want to move forward, does it mean we have to change the whole premises?
What are you looking for in an act applying for Stages?
Personally I like the format of the experimental kind of play. It is going to be interesting because it will be a negotiation depending on the preferences we have. I am curious to see where this will lead.
---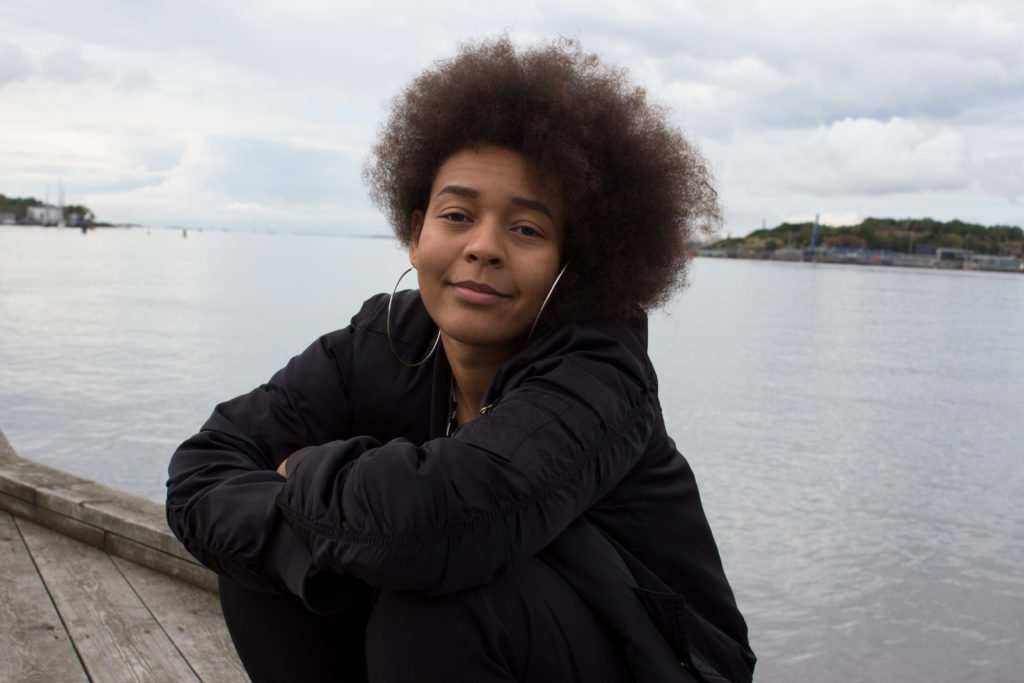 Sonya Lindfors (FI)

Helsinki based choreographer and artistic director. Lindfors has a vast working experience ranging from musicals, street dance and commercials to music videos. Nowadays her focus is in her own artistic work in the fields of contemporary dance and theater. Lindfors is also the founder and producing artistic director of UrbanApa – arts platform that offers a platform to new artistic practices. In all her work she pursues practices and ways of working that combine theory and strong physicality and that shake and challenge existing power structures. During season 2017 – 2018 Lindfors will be the house choreographer of Zodiak – center for new dance.
How did you get in to Performing Arts?
I started dancing really young because my mother is enthusiastic with dances like African dances and salsa. I applied for a performing arts school by accident really because dance had been a part of my life for such a long time and I was already working as a professional dancer. At this school I realized what it actually means to be a dance artist and what contemporary dance is and what it could be, something that I am still figuring it out.
Name a Performing Arts work that has had a big impact on you?
I have seen a lot of good pieces. But I saw an interesting piece that had to do with the structural things that I am working with right now. In 2015 I saw Symposium by Elisabeth Bakambamba Tambwe, a Congolese choreographer. I was thinking about the way we see dance or postmodern dance because the structure of the piece didn´t come from the same canon that we are used to. A lot of the cultural elite that go to see many performances left during this performance. And I was thinking: what is it about this piece that is saying that this piece is not for you? That was super meaningful to me to understand that this could be a really strong structural shift.
What do you want to experience during your work with Stages?
The most important thing is making things visible. If we want to change the world we have to think. What is art? Who is an artist? Who can be an artist? Who cannot be an artist and why? Why are the shows inside a weird theater and why are people sitting in the dark? I come from this decolonizing, anti-racist queer feminist point of view and I really think of everything as queering up. I am also trying to be the thorn in the flesh. With Stages we want to bring diversity. Not because it will help us in our funding or look good in reports but because the world is changing and we need to change too. I am here to criticize but also to learn myself. I am trying to push my own thinking forward all the time.
What are you looking for in an act applying for Stages?
I am just trying to be as open as I can and try to do detective work. In a perfect world, people would approach curating as a work of art. The open call would be a dialog. I think the practice of curation itself is problematic since it has to do with hierarchy. In my art I am dealing with the question of what postmodern way of thinking really is. How does it have to do with imperialism, colonialization and capital systems? If I am in a very privileged position to be doing what I do and to have the vocabulary to say things then I also feel like I need to take it somewhere else. I want to use it to make a change.
---