Open Call for Quiet dances
Do you want to participate in the dance installation Quiet dances during Gothenburg Dance and Theatre Festival? Apply now!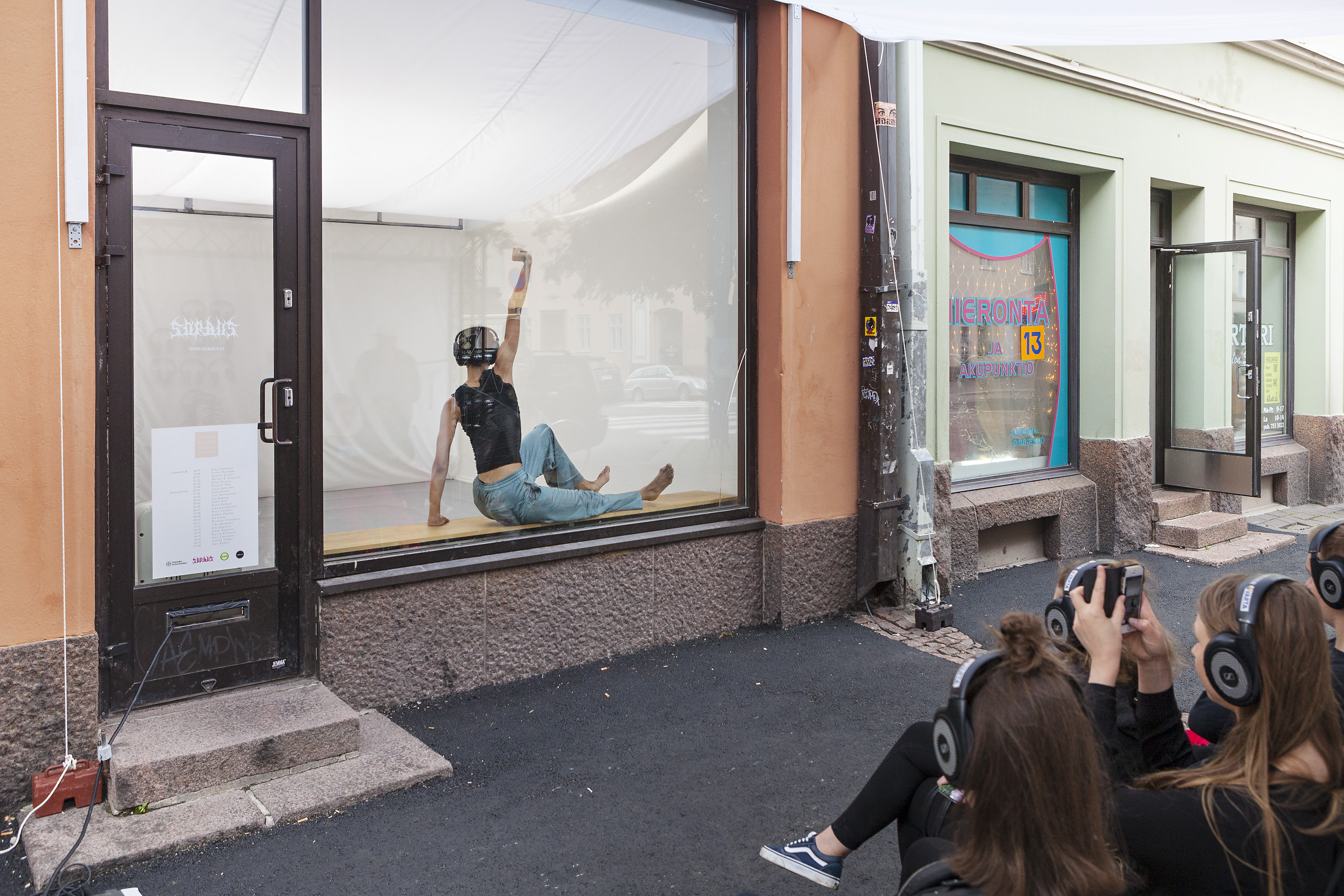 Photo: Simo Karisalo
Open call
We are looking for 8-12 performers to participate in our dance installation Quiet dances as part of Gothenburg Dance and Theatre Festival, playing August 24th 2018. We are approaching the curatorial process with inclusivity in mind and welcome all kinds of bodies, abilities and skill levels to apply.
The participants should be available for a meeting July 23rd and hopefully during the festival week (Aug 17-26). A performance fee of 2 000 sek is paid to each performer which includes ones own preparation time and meetings with the artists behind the work.
Interested?
Please send us a freely written application answering the questions: 
What is your relationship to music?
What music would you choose for this performance and why?
Title your application 'OPEN CALL – Your name' and send it by 15.7 to the address: tystadanser@gmail.com. The application can be written in Swedish or English.
Quiet Dances is presented in collaboration with Trygg, vacker stad and Göteborg Konst